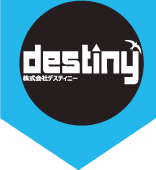 About
Destiny offer IT, Trade and Business matching service to help business owners increase their sales conversions while reducing their costs. We help you to grow your business.
Destiny Story
Destiny Inc. is a global consultancy and professional services company with delivering full complement of services from assessment to implementation to maintenance, using global resources, optimized methodologies and time-tested global standards.

Destiny has been supporting clients globally in managing the evolving role of information technology in business. As a strategic business partner, we provide diversified Information Technology solutions and services that solve our clients' business objectives. Our services and solutions include custom application software development, network engineering, Servers installation, Maintenance, Project management, IT consultancy.